Well this is embarrassing, but we can't seem to locate the document you're looking to sign online.
You may want to send an email to the website owner.
Thank you for using Wordpress Digital E-Signature By Approve Me

Download WP E-Signature!
About us
The Flip'n Axe is unlike anything in our industry. We put the customer experience & safety first and foremost.
Overview
We put the customer experience & safety first and foremost. Our staff is consistently pushing the boundaries with new ideas and innovative teaching techniques that has given our customers the ultimate "Axe-perience". As Veterans we are proud of our great Nation and we want to preserve the "American Dream". We take care of our own, FIRST! Giving employment opportunities to our fellow veterans. Supporting local business and our community is a critical part of our Core Values.
https://www.youtube.com/watch?v=3zep2s4YOB4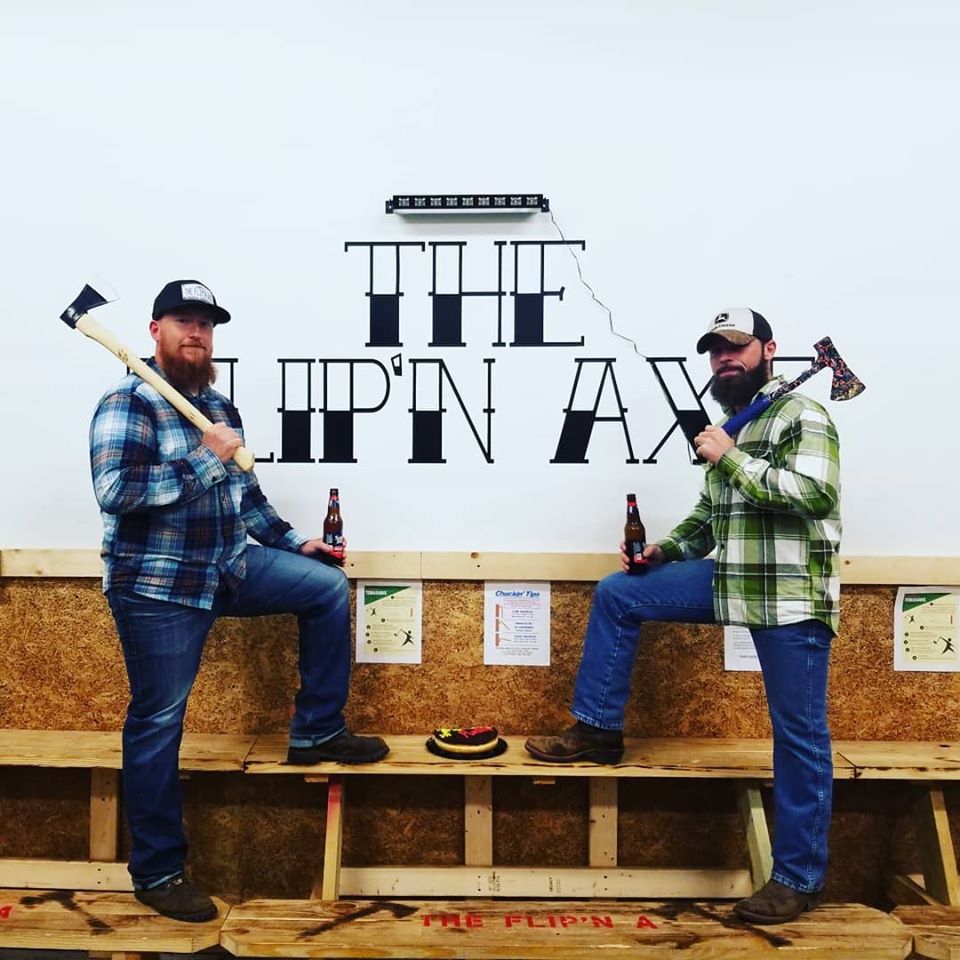 Meet the Founders
The Flip'n Axe is a Veteran Owned Indoor Axe Throwing facility. It was founded by Robert E Miller II and David J Green. Like many Veterans, Robert and Dave come from very humble beginnings. Hard-working Lower Middle-Class of America. Growing up there wasn't many opportunities to succeed, other than work a skilled labor position or join the military. Not knowing each other at the time, they served in the United States Marine Corps. Both men were forward deployed to OIF & OEF over the span of their military careers. After separating from active service, like many war-time veterans they had a difficult time transitioning back into civilian life. 
Working a normal job was not quite enough for them and not fulfilling at all. While exploring job opportunities in Dallas,TX. Robert was exposed to the sport of Indoor Axe Throwing. He thought the sport would be a great fit for Eastern NC. So he brought the fun new concept back with him. In April of 2018, The Flip'n Axe was born. A wild new concept in a rather conservative southern town was a monsterous gamble. However it quickly paid off. The Flip'n Axe became the talk of the town on every local newspaper to include the local news & radio stations.
Community driven
After months of hard work and thousands of dollars invested perfecting our system, we were ready to share it with the Veteran community. Joel Steele a Marine Corps Veteran and close friend of Robert Miller loved the concept so much he opened the 1st Franchised Location in Bowling Green, Kentucky. With his help we developed a system we can share with our fellow Veterans. All of our Franchises are currently Veteran Owned & Operated.
It is a shining example of what we stand for. Finally something we find as equally rewarding as serving our country. That is serving our community; providing a common place where the community can come together, celebrate and share in the fun.
Every Flip'n Axe is Independently Owned and Operated by Veterans.
What are you waiting for? GET YOUR AXE IN HERE!!